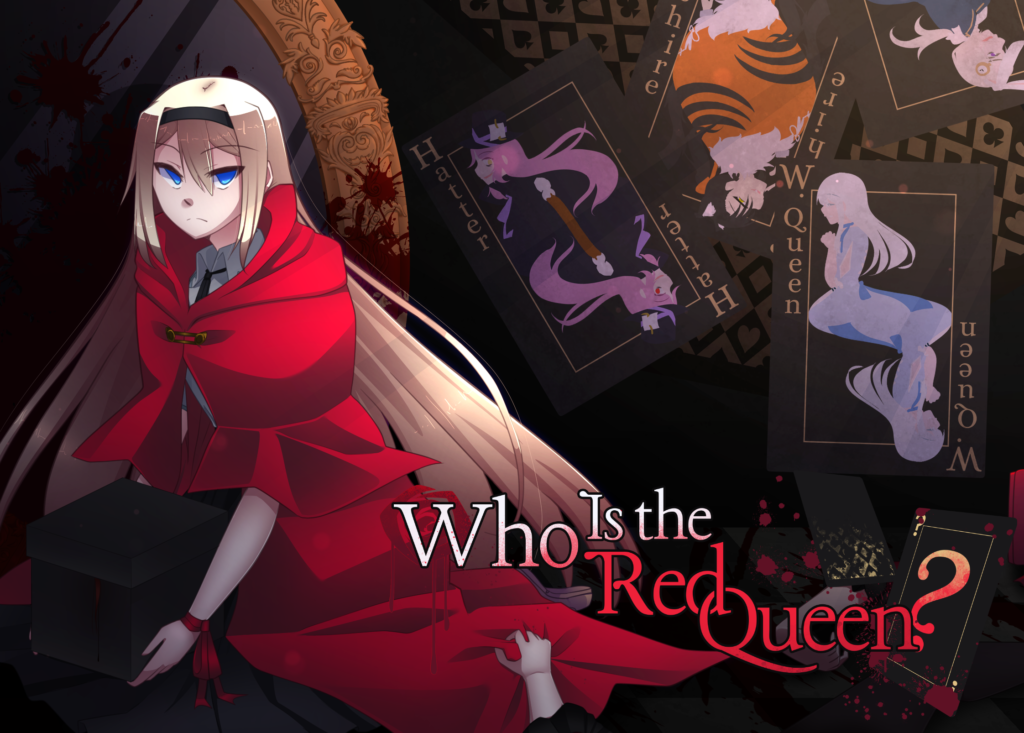 Who is the Red Queen? is a horror fantasy lesbian visual novel that follows Alice falling into a strange and familiar Wonderland in search for the Red Queen's missing pieces. This is our third Bellhouse title, our publishing branch for WLW and LGBT+ games we did not develop but think are cool and should reach more people!

The game features over 30,000 words and has 3 major endings… with plenty of dead ends, of course. If you've already played the game jam version from itch.io, don't worry- this is an updated version with new art, music, an updated script, and a Spanish translation!
Can you find all of the dismembered pieces of the Red Queen? Can you find out what has brought Alice into a Wonderland that is not quite right?
Note: Who is a Red Queen is a dark fantasy game. There is 2d depictions of blood, gore, dismembered body parts, as well as written descriptions of the above.