Heart of the Woods is our take on a fairy tale. That is, it's a tale and it has fairies. It has romance and betrayal, magic and villains, and questionable moral decisions. It's a sort of love letter to the kinds of stories that we grew up on, and to the kinds of stories we wish we'd had.

Maddie Raines is the editor and manager for her best friend Tara's ridiculously popular vlog, Taranormal. Together, the two of them have investigated just about every cryptid and ghost story out there, but never finding anything substantial. Maddie's expecting more of the same when they travel to a remote German village to look into the legend of a giant forest spirit referred to them by one of their fans.
Departing across the ocean just days after Maddie's decided to quit the show, this trip is supposed to be their last one together. Something's different this time, though. This time, Maddie finds something: Abigail, the ghost of a girl who lived in the village centuries ago. And the story of the curse that lead to her sacrifice. A curse that has never been broken.
Heart of the Woods is a frigid and magical story, told with all the softness of fresh fallen snow. It features vividly gorgeous art by Rosuuri and anckp, and is Rosuuri's first ever 18+ game project.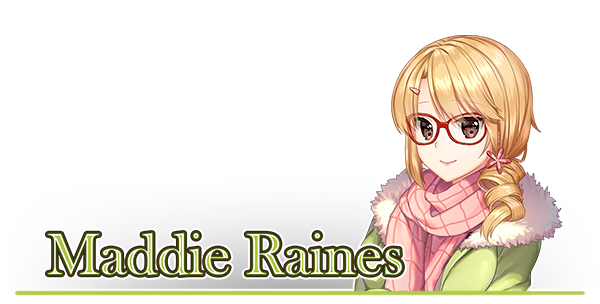 A part-time manager, part time video editor, and full-time babysitter, Maddie has the thankless job of handling the absolute whirlwind that is her best friend.
She's professional, meticulous and intellectual; the first person to turn to when a problem needs solving. But when their investigation entangles her in an ancient curse, she's forced to confront phenomena beyond her comprehension, and more importantly, her own self doubt.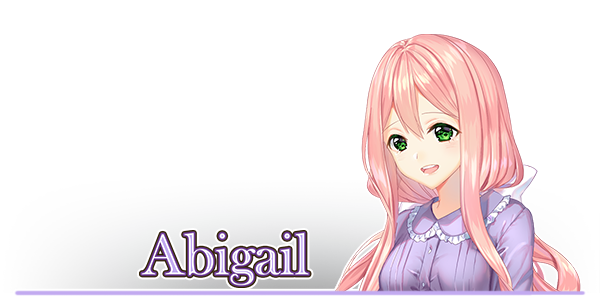 For the last two centuries, the ghost of a young woman has haunted the forests of Eysenfeld. That ghost is Abigail, a kind and playful soul forcibly bound to the forest as part of an ancient curse.
Two hundred years of wishing for a life cruelly denied to her have led to a feeling of crushing loneliness and one overwhelming desire: to finally have someone to talk to.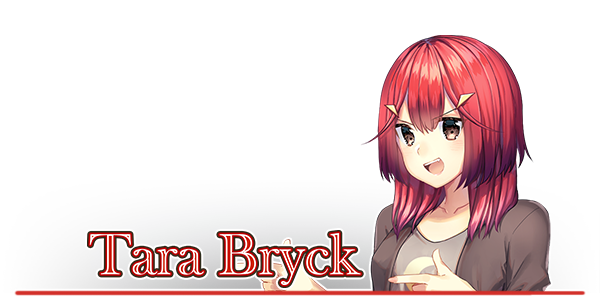 One of the world's most popular paranormal vloggers (according to her), Tara is unfailingly charismatic and bursting with limitless energy. She's brash, intrepid, and always seeking something new. That often makes her a magnet for trouble: whether it's from relentless flirting, minor criminal activities or just plain pig-headedness, things around Tara have a tendency to end in chaos.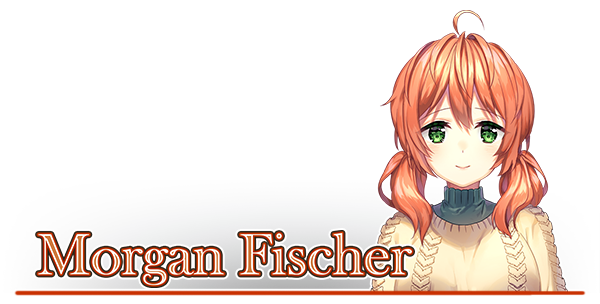 A loyal Taranormal viewer and the daughter of Eysenfeld's mayor, Morgan is… different. When not running her small and mostly empty antique shop, she's known to disappear into the woods for days at a time. That, combined with her resistance to traditional social standards, has caused her to develop a bit of a notorious reputation in the village.
However, this resistance is not just an act of rebellion: Morgan knows that there's something sinister deep within Eysenfeld, and she's not going to stop until she tears it out at the roots.

Incredible character and CG art from Rosuuri
Fully original backgrounds and soundtrack
Approximately 130,000 words with multiple endings
Ending theme from In Love With A Ghost
Multiple accessibility options
Steam trading cards
Extra features including a music room, CG viewer, and guest art gallery
At least one really, really gay ghost
Heart of the Woods is available now on Itch.io and Steam!