Please Be Happy is out now on PC!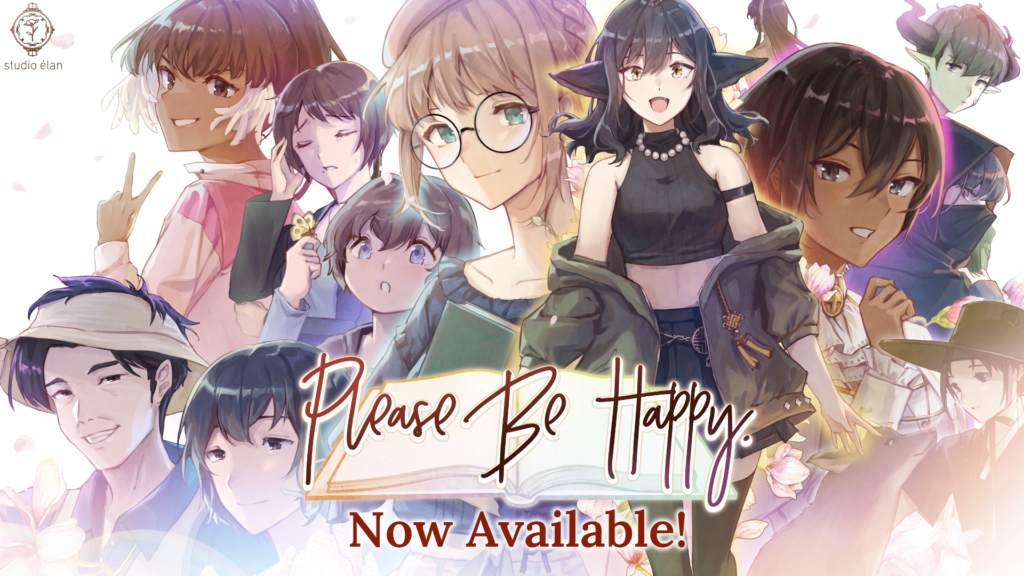 Play it now on: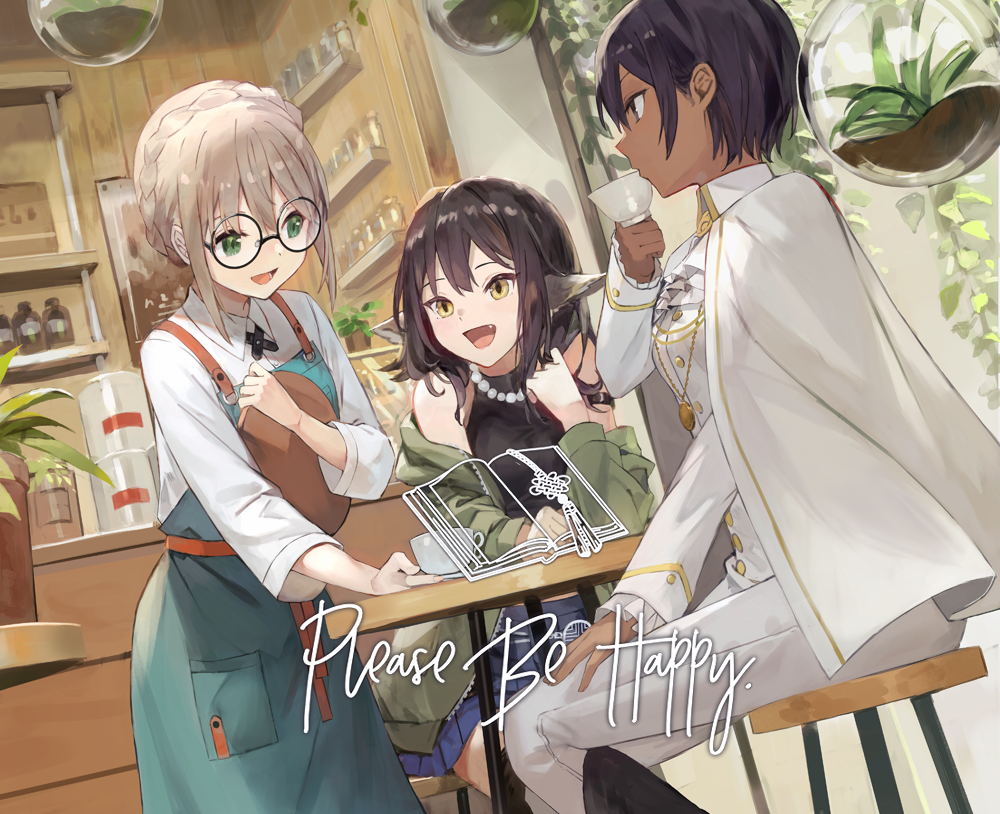 Despite her years spent observing humans, she still has a lot to learn about their culture and society. She's made a living so far as a thief, her heightened senses allowing her to easily take advantage of people. She's also seen a lot of the worst of what mankind has to offer.
It's only after meeting Juliet, the owner of a small library, and Aspen, an aspiring novelist, that Miho starts to understand what kindness is, and that there's more than just the bad stuff when it comes to people.
---
Please Be Happy is a comfy, slice-of-life experience about exploring what it means to be happy.
It features:
Over 220,000 words
2 different routes with 2 happy endings each
Full English voice acting
A brand new original soundtrack by Sarah Mancuso
Thank you for following along during the development of PBH! From all of us at Studio Élan, we hope you enjoy this new tale.