Happy Halloween everyone!
Today, we're excited to announce that the Studio Élan family is getting a little bigger, as we'll be officially merging with Studio Coattails. As the co-developers of Highway Blossoms, we've worked closely with Coattails for years and have several overlapping members and projects. So, we decided to make it official and join forces once and for all. From here on out, Coattails games like National Park Girls and other currently unannounced titles will be released under the Studio Élan name instead.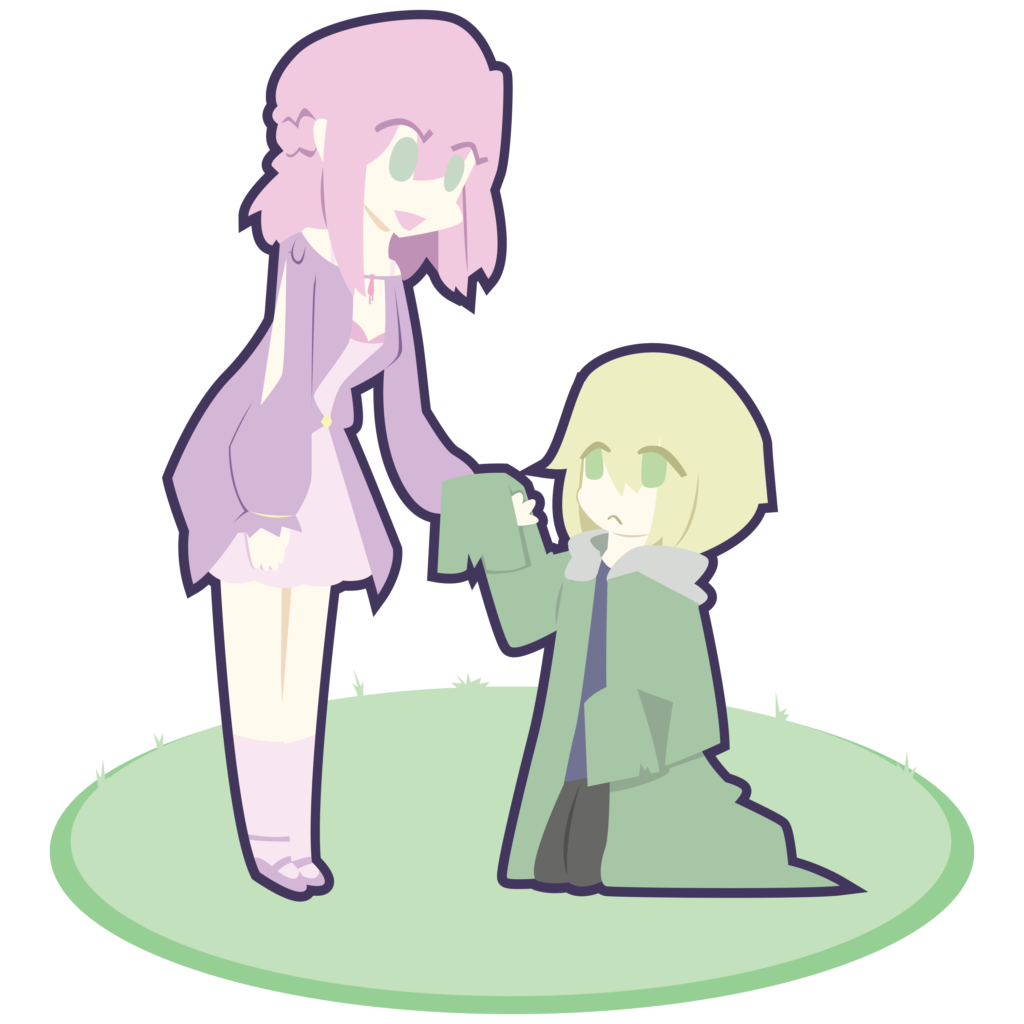 Our first new release with Coattails will be the upcoming Episode 5 of National Park Girls, titled Eternal Evergreen pt. 2, which is slated to be released in January 2023! Episode 5 will be the final episode, concluding the story that began in 2019.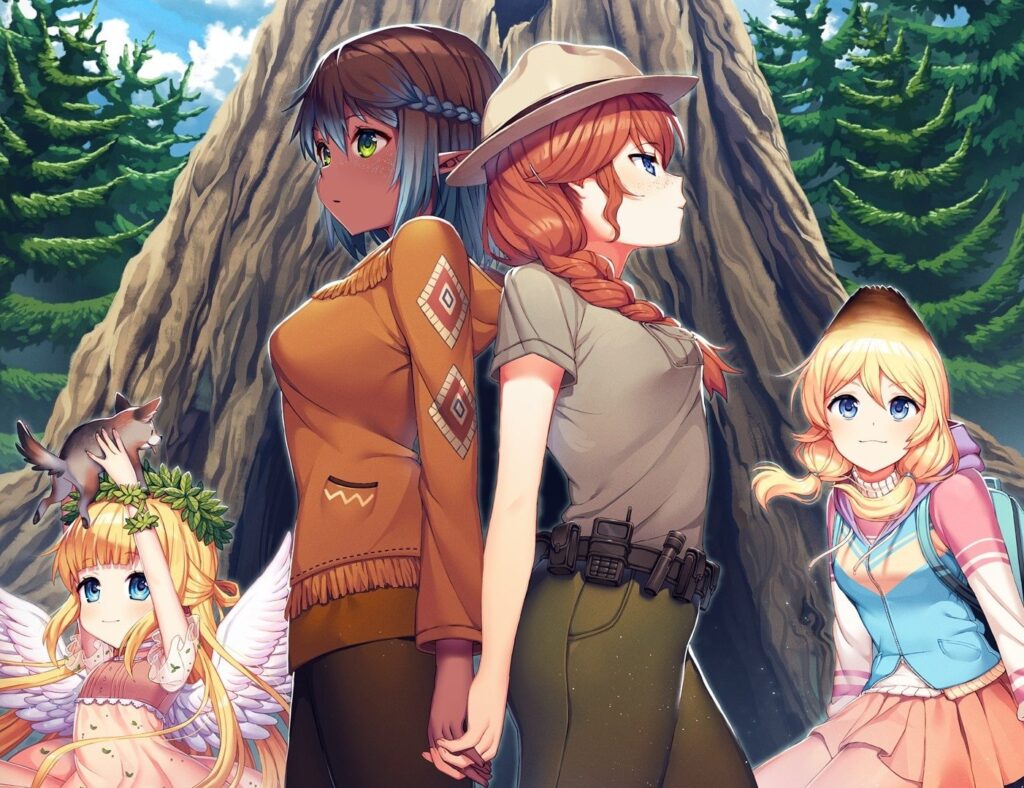 National Park Girls is the story of Eve Aadams, a United States national park ranger stationed at Yosemite National Park. After a stressful work incident, Eve encounters three strange girls who claim to be Zion, Yellowstone and Yosemite themselves! Follow her as she gets closer with these supernatural cuties – and discovers a new kind of love for the parks themselves.
Although our focus is and will continue to be on making sapphic visual novels and games, with this new expansion, we may occasionally release other kinds of games in the future as well. In addition to making games, Studio Coattails also provides voice acting casting and directing, and will continue to offer and operate this service under the Studio Coattails name.
Along with the news of the merger, we also have something else we're excited to share with you: a release date for our next game, Please Be Happy. We're thrilled to announce that it'll be coming to PC in just three weeks, on November 21, 2022!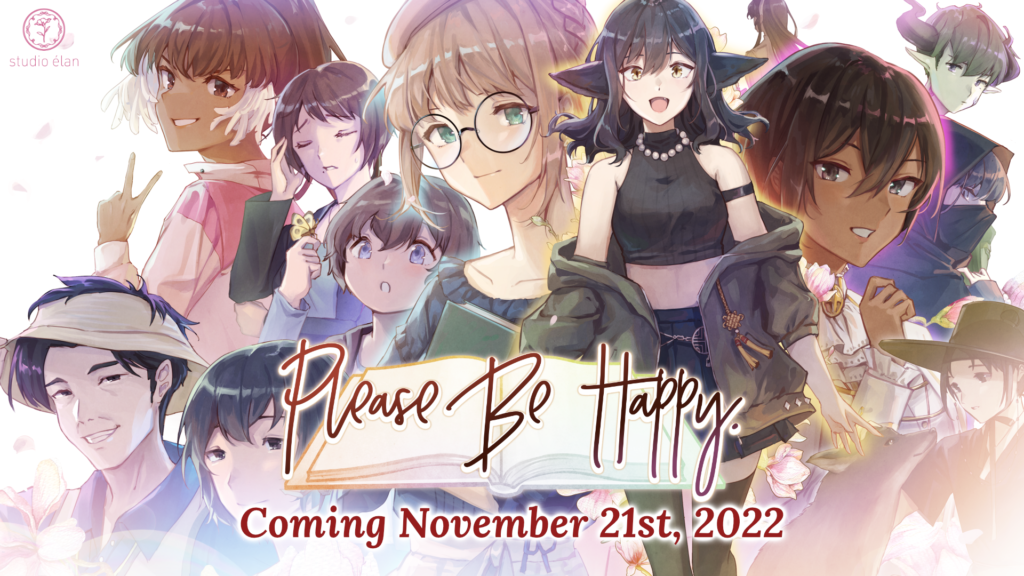 Please Be Happy is the story of Miho, a Korean fox spirit or gumiho, who arrives in Wellington, New Zealand as part of a lifelong search for a particular human. Set in a fantasy version of our own world, PBH is a relaxed, slice-of-life story about finding fulfillment and what it means to be alive.
We began working on PBH in earnest in 2020, and after numerous setbacks, restarts, and changes, we're so happy to finally be sharing it with the world. Written by Josh (Heart of the Woods, Highway Blossoms) and with art and direction by adirosa, this will be our longest game to date. It will only be available for PC/Mac/Linux on its initial launch, but we're aiming to have it out on Nintendo Switch and other consoles in early 2023. The game features 2 different romantic routes with 2 happy endings each, and includes full English voice acting, over 40 CG's, and a brand new soundtrack by Sarah Mancuso.
Finally, if you're going to be at anime expo chibi in Ontario, California next month, then make sure to come see us in the Dealer's Hall at Table 120, right by the Artist Alley. We'll have merch for sale as well as free goodies to giveaway. This is our first time ever appearing at a convention on our own, so we're hoping to meet lots of you there!