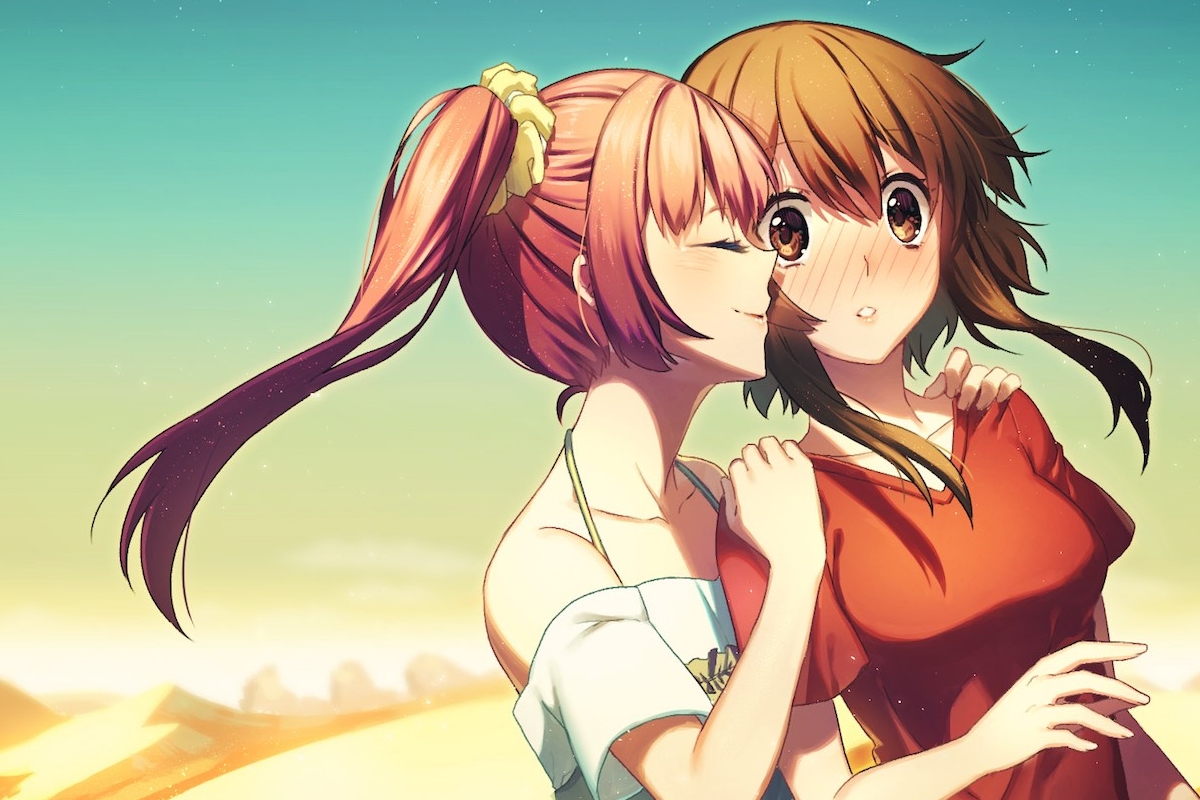 We're glad to announce that Highway Blossoms is now officially a joint Studio Élan + Studio Coattails title! The yuri kinetic novel was first released in 2016, directed by Syon Santeria, founder of Studio Coattails and director of National Park Girls, and produced by Josh Kaplan, founder of Studio Élan and director of Heart of the Woods. From now on, you'll be able to look for Highway Blossoms branded under the Coattails & Élan names.
What does this mean, other than an update that just adds Studio Élan and Studio Coattails to the game's splash screen? In the future, you can expect more Highway Blossoms content under our names. This includes future merchandise, Studio Élan Patreon content, and... who knows what else the future has in store for Highway Blossoms?
If you're only familiar with Heart of the Woods or National Park Girls, now's a better time than ever to experience the 2,000-mile journey for the first time! Remastered in 2018 with an enhanced soundtrack, retouched visuals, and fully voiced English dialogue, there's no better way to play Highway Blossoms.